Indiana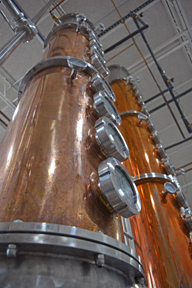 At the dawn of the 19th century, distillers made there way into Indiana and began opening distilleries. The first distillery in the state was opened in 1807 in what is now Lawrenceburg, southeastern Indiana along the Ohio River across the river from Cincinati. It is believed that Dunn and Ludlow shipped 500 gallons of whiskey to New Orleans for two bits a gallon. Through the 1800s new distilleries were built throughout the state.
The largest distillery in the state was in Lawrenceburg. The distillery was founded in the mid-19th century. In 1933 it was bought by Seagram. The distillery was sold a few times and now is known as MGP of Indiana (Midwest Grain Products). The company distills products and sells the distilled products to other companies that place their names on the bottles. There are about 50 buyers of MGP of Indiana spirits, the largest is the London based company Diageo. Interestingly, MGP does not bottle spirits under its own name.
Prohibition ended many of the distillery operations, only a handful of distilleries were allowed to continue. Many decades later in 2013, the state passed the Indiana Artisan Distiller's Permit. This allowed distillers in Indiana to sell directly to consumers. The term artisan is defined by the state. The law allows wineries, breweries and distilleries (that wanted the permit so they could sell direct to consumers) to create artisan distilleries.
Ted Huber led the charge to change Indiana law. The Huber Orchard and Winery added a distillery in 2000. At that time, only distillation of things grown on the property were permitted. With the artisan permit, distillers have to have a minimum of 60% of spirits crafted from fruits, grains or botanicals grown on the property.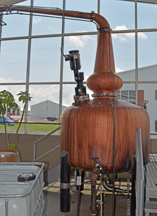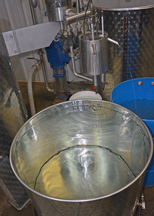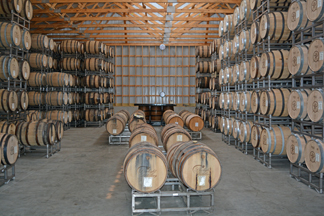 ---
Visit these distilleries that advertise with Distilling - Wine Trail Traveler.