Tennessee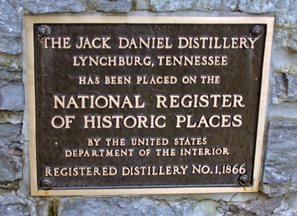 The early story of distilling in theTennessee region dates back as early as the 1700s. Many believe that it was the descendants of the Irish and Scottish who were the forefathers of today's Tennessee distilleries. Some of these early Tennessee residents brought their own copper stills from their homelands.
In 1825, the distilling process known as The Lincoln County Process was invented by Alfred Eaton a resident of Tennessee. The Lincoln County Process was a special filtration system for whiskey with the liquid gold being filtered through 10 feet or more of charcoal made of sugar maple.
While people were producing spirits early on in the history of Tennessee, it is Jack Daniel's that lays claim to being the first registered United States distillery.
Today, even though Tennessee has a number of dry counties, the state is home to numerous distilleries. In late 2016, the Tennessee Distillers Guild has 24 distillery members.
---
Visit these distilleries that advertise with Distilling - Wine Trail Traveler.